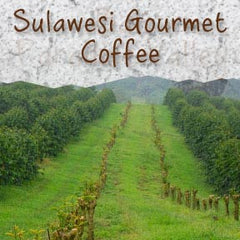 Sulawesi Gourmet Coffee
Sulawesi Gourmet Coffee
Sulawesi is an island in Indonesia situated between Borneo and the Maluka Islands. Most of the coffee produced comes from an area called Tana Toraja in the South of Sulawesi. The soils have a high iron content that provide a unique flavor of the coffee.
The Beans
Geographically older than its island cousins, Sulawesi has many of the characteristics of Sumatran coffee. Sulawesi farmers also use a unique process called Giling Basah which is a wet hulling process.
The Taste
We roast this coffee at a light medium coffee to highlight its full body. Very smooth with a light acidity, you will notice cinnamon and spice on the aftertaste.