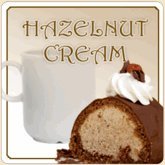 Heavenly Cream Flavored Coffee
Escape into the white billowing clouds from up above and surrender your senses to this Heavenly Cream flavored coffee. Immerse yourself in the ultimate bliss of vanilla butter cream heightened with sweet Amaretto liqueur. The light and airy flavors of vanilla butter cream will make you daydream all the way into the night. With the strong flavors of almonds and a hint of apricot kernel, caramelized sugar, and fruits of Amaretto, this flavored coffee will leave you wondering and mystified.
One whiff of the lively and sweet aroma of our Heavenly Cream flavored coffee blend will prove why it's a sensational luxury from the clouds.