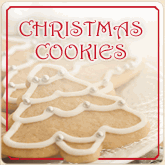 Christmas Cookies Flavored Coffee
An incredible flavor that is sure to become a year-round classic. Old-time butter, creamy flavor, melt-in-your-mouth delightful, Christmas Cookie flavored coffee is perfect any month of the year. We all long for the sweet, creamy, and dreamy flavors of the holiday season, but we don't always have the time to bake. Now you can take delight in the season in mere minutes with Christmas Cookie flavored coffee.
A heat-sealed valve bag will ensure you receive the freshest, flavored gourmet coffee available. We roast and ship within 24 hours of placing your Christmas Cookie flavored coffee order. Enjoy that holiday nostalgic feeling every time you brew a fresh pot.